The role of the occupational therapist in treating problems related to faecal incontinence, constipation and toileting refusal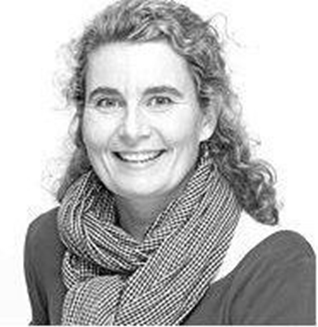 About our Lecturer
Isabelle Beaudry Bellefeuille (Ottawa, 1968) received her Bachelor of Science in Occupational Therapy from McGill University (Montreal, Canada) in 1991. Early on in her career, she specialized in pediatrics and sensory integration and has been involved for nearly 20 years in developing these areas of Occupational Therapy in Spain, her country of adoption. She has completed an Advanced Practice Certificate in Neuroscience at Thomas Jefferson University, a Master´s degree at Virginia Commonwealth University and PhD at the University of Newcastle Australia.

She has published four books and numerous articles about sensory integration theory and its application in Occupational Therapy and daily life activities. She lectures internationally in a variety of continuing education programs for occupational therapists and other health professionals. In 2005, she founded the Spanish Association of Sensory Integration. She has been actively involved in promoting sensory integration in Europe along with other European SI leaders. She is owner and director of Clínica de Terapia Ocupacional Pediatrica Beaudry-Bellefeuille, a pediatric Occupational Therapy clinic located in Oviedo, Spain.

Most recently Isabelle earned her degree as Doctor of Philosophy – PhD, from the University of Newcastle (Australia) in 2019 with leading research in toileting.
Overview
Duration: 1 day
Dates: April 7-9th, 2020
Venue: Lecture theatre 1 (Female) 8-5 PM.
Targeted Audience: Occupational Therapists, 4th year Occupational Therapy Students, Medical Physicians –
Paediatritians, Gastroenterologist.
This workshop has been approved and accredited by the Saudi Commission for Health Specialities for 6 CMEs.
Fee: 750 SR
Lecturer: Dr. Isabelle Beaudry Bellefeuille
Registration: Please complete registration form and payment via this link..
Inquiries: Kindly email Dr. Sultan Alfawaz SultanAlfawaz85@gmail.com Bookings are on a first come, first-served basis.
Venue:
Alfaisal University.
Overview:
Why this workshop is vital for pediatric occupational therapist?
Bowel control, as well as personal hygiene are important activities of daily living (American Occupational Therapy Association, 2008). Problems in these areas may limit independence and individual social participation. The acquisition of voluntary continence of the intestine, as well as independence in hygiene are considered important milestones of childhood. Recent studies support the hypothesis that children with gastrointestinal issues show a greater degree of sensory over-responsivity than typically developing children (Bakker, Boer, Benninga, Koelman, & Tijssen, 2010; Beaudry Bellefeuille & Ramos Polo, 2011; Beaudry et al., 2013; Beaudry-Bellefeuille, 2014; Mazurek et al., 2012; Pollock, Metz, & Barabash, 2014). Sensory over-responsivity could possibly be one of the factors responsible for the limited success of conventional approaches in some children with constipation, fecal incontinence and stool toileting refusal. (Beaudry Bellefeuille & Ramos Polo, 2011; Beaudry et al., 2013; Beaudry-Bellefeuille, 2014).
Learning outcomes:
Understand the physiology of defecation.

Understand the main problems related to defecation that affect children

Understand the role of an Occupational Therapist working in this activity of daily

living.

Be aware of the research on defecation problems from the field of Occupational

Therapy.

Comprehend the Occupational Therapy intervention in children with defecation

issues.
PROGRAM:
Problems of fecal incontinence and toileting refusal: medical, psychosocial

and sensory perspectives.

Review of the literature.

Review of conventional treatments.

The role of the occupational therapist: evaluation and treatment.

Review of cases

Participant exercise and discussion with participant case studies - participants

are encouraged to bring case studies to be discussed during the course