Feeding Difficulties and Concomitant Defecation Disorders related to Sensory Processing Issues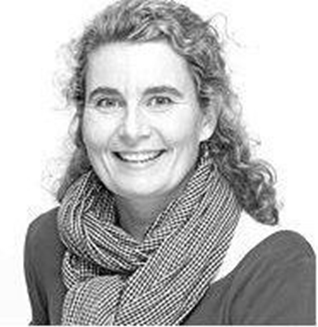 About our Lecturer
Isabelle Beaudry Bellefeuille (Ottawa, 1968) received her Bachelor of Science in Occupational Therapy from McGill University (Montreal, Canada) in 1991. Early on in her career, she specialized in pediatrics and sensory integration and has been involved for nearly 20 years in developing these areas of Occupational Therapy in Spain, her country of adoption. She has completed an Advanced Practice Certificate in Neuroscience at Thomas Jefferson University, a Master´s degree at Virginia Commonwealth University and PhD at the University of Newcastle Australia.

She has published four books and numerous articles about sensory integration theory and its application in Occupational Therapy and daily life activities. She lectures internationally in a variety of continuing education programs for occupational therapists and other health professionals. In 2005, she founded the Spanish Association of Sensory Integration. She has been actively involved in promoting sensory integration in Europe along with other European SI leaders. She is owner and director of Clínica de Terapia Ocupacional Pediatrica Beaudry-Bellefeuille, a pediatric Occupational Therapy clinic located in Oviedo, Spain.

Most recently Isabelle earned her degree as Doctor of Philosophy – PhD, from the University of Newcastle (Australia) in 2019 with leading research in toileting.
For Registration & Enquiries : (+1) 3107159400
Overview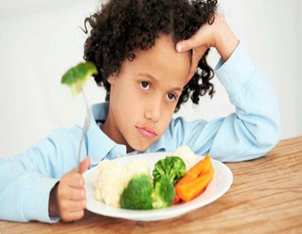 Duration: 3 days
Dates: April 7-9th, 2020
Venue: Lecture theatre 1 (Female) 8-5 PM.
Targeted Audience: Occupational Therapists, Speech and Language Pathologists, Dietitians, Medical Physicians, 4th year Occupational Therapy students, 4th year Speech and Language Pathologist students, Medical Physicians – Paediatritians, Gastroenterologist.
This workshop has been approved and accredited by the Saudi Commission for Health Specialities for 18 CMEs.
Fee: SR 2500
Lecturer: Dr. Isabelle Beaudry Bellefeuille
Registration: Please complete registration form and payment via this link.
Inquiries: Kindly email Dr. Sultan Alfawaz SultanAlfawaz85@gmail.com Bookings are on a first come, first-served basis.

Venue: Alfaisal University.

Overview:
Many of the children treated in occupational therapy and speech therapy clinics for sensory integration disorders experience difficulties with feeding, fecal incontinence and toileting refusal. Sensory issues are often overlooked, or misinterpreted as behavioral problems. This course is about clinical reasoning concerning children who are very selective in their food choices, or refuse to eat without apparent cause with introduction. to treatment choices for faecal incontinence, constipation and toileting refusal.

This 3-day course explores different types of feeding difficulties related to sensory issues. Basic theory is reviewed and a proposed methodology of evaluation and treatment planning are presented. During the course we review the different causes of food refusal and food selectivity, to ensure a proper understanding of the feeding problem. Differential diagnosis is very important as it is the first step in choosing the correct treatment. We therefore spend a lot of time tweaking out psychological, sensory, motor and medical issues that may all coexist, be confounded and lead to feeding problems. A multidisciplinary approach is presented through discussion of case studies.

This course is about understanding the underlying issues so that one can choose the treatment approach which most suits the child and refer to the professional who can best meet the needs of the child. Basic prevention, evaluation and treatment methods are presented, but an in-depth review of each treatment approach is beyond the scope of this course.

There is not a single approach or professional domain which can effectively respond to all feeding issues. The key is identifying the underlying problem or problems in order to create an individualized, often multidisciplinary, treatment plan. This course covers children from 6 months to toddlers; children with subtle developmental issues and older children. It also touches upon sensory considerations related to feeding in children with cerebral palsy, in very young babies, and in older children.

Bowel control, as well as personal hygiene are important activities of daily living (American Occupational Therapy Association, 2008). Problems in these areas may limit independence and individual social participation. The acquisition of voluntary continence of the intestine, as well as independence in hygiene are considered important milestones of childhood. Recent studies support the hypothesis that children with gastrointestinal issues show a greater degree of sensory over-responsivity than typically developing children (Bakker, Boer, Benninga, Koelman, & Tijssen, 2010; Beaudry Bellefeuille & Ramos Polo, 2011; Beaudry et al., 2013; Beaudry-Bellefeuille, 2014; Mazurek et al., 2012; Pollock, Metz, & Barabash, 2014). Sensory over-responsivity could possibly be one of the factors responsible for the limited success of conventional approaches in some children with constipation, fecal incontinence and stool toileting refusal. (Beaudry Bellefeuille & Ramos Polo, 2011; Beaudry et al., 2013; Beaudry-Bellefeuille, 2014).

Learning Outcomes:
Identify the factors associated with feeding difficulties.
Learn to carry out a basic evaluation and treatment.
Understand the multidisciplinary approach in the treatment of feeding difficulties.
Understand the impact of constipation on feeding. Understand the physiology of defecation.
Understand the main problems related to defecation that affect children.
Understand the role of an Occupational Therapist working in this activity of daily living.
Programme:
DAY 1
- Introduction
- Brief review of oro-facial anatomy.
Airway protection mechanisms during swallowing.
Neurophysiology of swallowing.
Motor and sensory processes involved in feeding.
Phases of swallowing.
Brief review of normal development of feeding skills.
The new born: reflexes, anatomical considerations, development of sucking.
From 4 to 6 months: reflexes, anatomical considerations, introduction of spoon feeding.
From 5 to 8 months: reflexes, anatomical considerations, first steps towards chewing.
From 12 months on: the development of chewing.
Lunch break
- Food texture workshop
Sensori-motor properties of food.
Sensori-motor skill requirements for different foods.
- Evaluation process (part 1).
Parent interview.
Clinical evaluation.
– Q & A
DAY 2
- Evaluation process (part 2).
Clinical evaluation.
Treatment planning.
- Establishing priorities.
Methodology for the analysis of problem areas.
Specific treatment techniques.
Lunch break
3 - Specific treatment techniques
4 - Clinical cases presented by the instructor.
Dyspraxic child.
Highly sensitive child.
5 – Q & A
Day 3
Constipation and stool withholding: a frequent concomitant problem in children with feeding issues.
Problems of fecal incontinence and toileting refusal: medical, psychosocial and sensory perspectives.
Review of the literature.
Review of conventional treatments.
Introduction to the role of the occupational therapist in treating problems related to faecal incontinence, constipation and toileting refusal Lunch break -Intervention Practicum with children & discussion
Fee: 2500 (+VAT)
Date: 7-9th, 2020