Embrace, Engage and Enhance your Future—EEE certificate workshop/lecture series
EEE certificate workshop/lecture series with certificates provided by Alfaisal University—Courses will be conducted by Harvard Faculty from Massachusetts, USA There will be exciting, fun learning and interactive workshops/lectures which include: (list the name of the 5 lectures as stated below) All sessions will be interactive with hands on group exercises/projects to understand the practical aspect of the discussions. These courses are geared towards the students of life, anyone and everyone who wants embrace, engage and enhance their future.
Introduction to Artificial Intelligence in Healthcare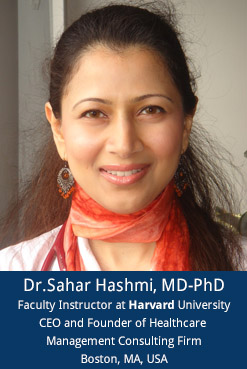 Dr. Sahar Hashmi is an MD, with a PhD from MIT Sloan Business School of Management and Institute of Data Systems and Society (IDSS) at MIT. She completed her masters' in Systems Design and Management (SDM) from MIT as well where she applied design skills and systems thinking to hospital operations management.
Dr. Sahar Hashmi is known for her innovative leadership skills at MIT where she received numerous awards. She received the renowned Larry G. Benedict Institute Leadership Award at MIT'18, the prestigious Best Innovative Diabetes Design Project by the US Global Technology Community April 2018, recipient of the MIT Institute wide Graduate Teaching and Mentoring Apple Award at the Sloan School of Management at MIT' 17. This is one of the highest honors given among the MIT community. She also received the Graduate Women in Excellence Award at MIT in 2015.
Dr. Sahar Hashmi is the Ambassador for Women in Data Science for Harvard & MIT and currently working as a faculty instructor at Harvard University. Dr. Sahar Hashmi is also the CEO and founder of a rising healthcare technology innovation and management firm in Boston, MA, USA. Dr. Sahar Hashmi has been featured in various news media outlets listed below for her achievements.
https://magnitt.com/news/discussion-harvard-technology-and-innovation-improve-healthcare-delivery-mena-region
https://arabconferenceharvard.com/team/dr-sahar-hashmi/
https://sdm.mit.edu/studying-health-care-from-every-angle/
https://twitter.com/mitidss/status/995057465346715654
https://twitter.com/gtcbio/status/984474743817596928
https://www.systemdynamics.org/assets/PhD_Colloquium/34th/s/speakers.html
*Limited seats available! Registration is not allowed on the day of the workshop/lecture. Only online registration is allowed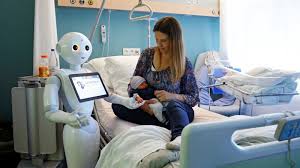 Date:
September 29th 2019
Time:
5:00 pm to 7:30 pm (2 hours)
Place:
Male theatre, Alfaisal University Campus.
What is all the hype about Artificial Intelligence?
Why is it an important part of the healthcare?
How will AI revolutionize hospitals and clinics in the future?
Note:
* Please note this is an intro and overview workshop and does not teach students AI applications/codes
---
---
---
---